How it works
You pay for use, Homie takes care of the rest.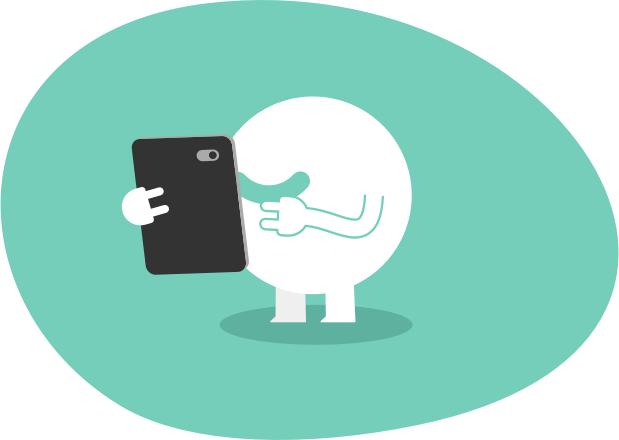 Homie provides you with an appliance and you pay for the use of it.  We offer free choice in subscription type and duration.
Washing & drying:
6+ months pay-per-use subscription: With this subscription you remain flexible and we encourage you to wash more sustainably. You pay per wash in combination with a monthly washing credit credit.
3+ years subscription: Is flexibility less important to you? You can opt for a 3+ year subscription with a lower fixed fee per month.
Cooling & Freezing
6+ months or 3+ years subscription with a fixed monthly fee.
Living
6+ months subscription with a fixed monthly fee.
Order Homie
Choose the products you need and for how long you need them. Choose from a 6+ months or 3+ years subscription. Order your subscription online. We will contact you directly.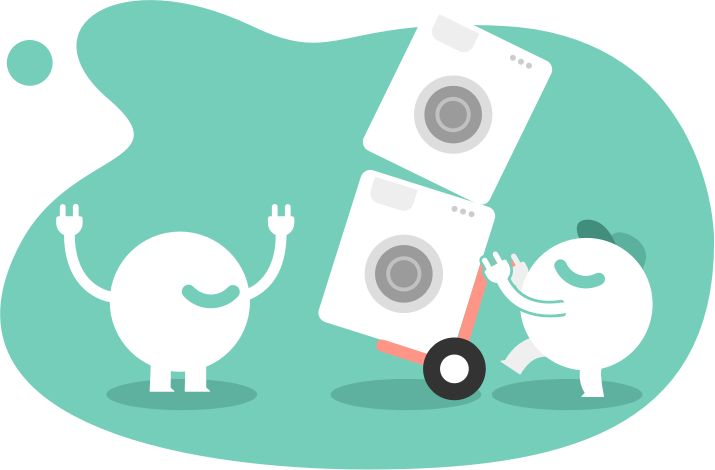 Our delivery
We offer free felivery within three working days. We choose the most sustainable route, take back your old appliance and make sure that it gets recycled. Our delivery is for free, even if we have to climb a few stairs!
Connecting your Homie
We connect your appliance at the desired place. With a pay-per-use subscription, we connect your washer or dryers to your WiFi network or mobile hotspot. This way you can view your usage online.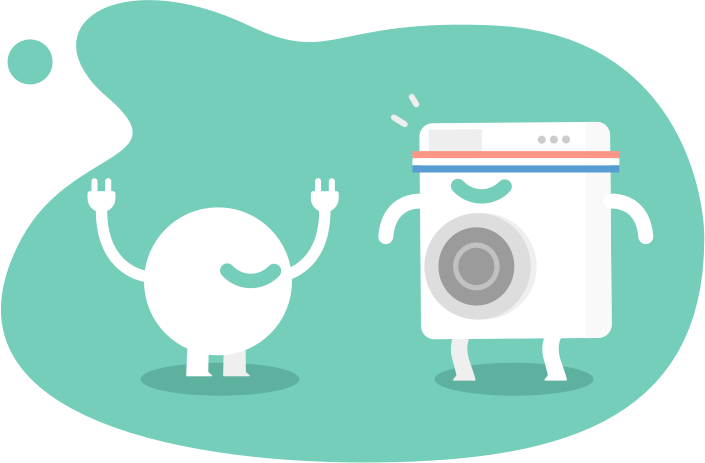 Ready for use
Once installed, you can start using your appliance.With our 6+ months pay-per-use subscription you pay per wash and with the other subscriptions a fixed price per month. View our products here.
You are in control
If you opt for a pay-per-use subscription in washing and drying, you pay per wash and you have insight into your usage. You can see an overview of your usage history and transactions in your web account and with the optional Homie app. The other products and subscriptions have a fixed monthly price. All transactions are paid and processed by means of direct debit via our payment provider KUARIO.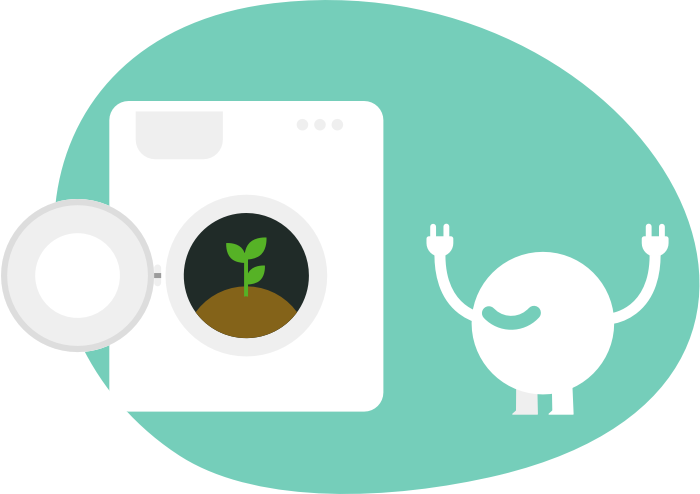 Sustainable is cheaper
With a pay-per-use subscription, we stimulate lowering your energy usage whilst saving you money. Win-win. Sustainable programmes cost less. Win-win. You can contribute to sustainability effortlessly on a daily basis. Wash even more sustainably? You can order eco-friendy (dish)washing detergent along with an appliance. You will find the products under 'extra's' on the product pages.
No worries
Homie offers a carefree service and moves along with you. We replace a broken appliance within three working days free of charge. Are you going to relocate within the Netherlands? We move your Homie for you. Do you no longer need Homie? Then we can pick-up your Homie after the minimum term. Be more sustainable and save potential pick-up costs? You can always transfer your appliance to a new resident or roommate for free. We then cancel your subscription free of charge. Taking over your appliance after a while is also possible. You can contact us for machine transfers and takeovers.