Touch bin
Your product

This is the product that you have selected.
Choose the duration

Choose from a subscription for 6+ months or 3+ years. After the minimum duration, the subscription is automatically renewed for an indefinite period. You can then cancel with one month cancellation period.
Monthly fee

Fixed monthly price: you pay a fixed amount per month. You can make unlimited use of the product.

Pay-Per-Use: you pay per wash or drying cycle. Applies to the 6+ month subscription in washing and drying. Within the minimum monthly washing credit you can run a X number of cycles. With this subscription you wash more sustainable and you have insights in consumption with the Homie app.
About the product
Looking for a stylish and sustainable waste solution? This Brabantia Bo touch bin offers allows you to manage waste like a pro with three removable inner buckets. Think of organic waste, paper, glass and plastic. The waste bin is easy to use thanks to the soft-touch opening system and forms an elegant and practical eye-catcher in your kitchen. The product consists of 33% recycled material and is 98% recyclable after use.*
The ideal waste manager with three removable inner bins
Hygienic in use due to large and open lid
Elegant product design and ultimately 98% recyclable after use
*This product can only be ordered in combination with another appliance.
Specifications
| | |
| --- | --- |
| Capacity | 3 x 11L |
| Dimensions (HxWxD) | 31.2 x 54 x 68 cm |
Your Homie
Per month

This is what you pay monthly.
Pay once

This is what you pay one-time (accessory or product).
Deposit

This is the deposit. You receive this deposit back after cancellation of the subscription when we have collected the appliance.
Related products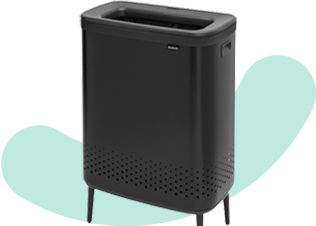 Living
Laundry bin hi
€5.99 per month
Unlimited use
2 x 45L capacity
Recycled material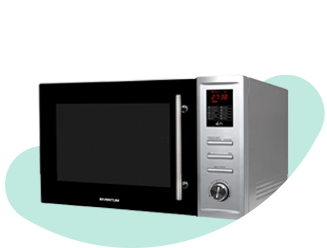 Living
Microwave oven
€ 9.99 per month
Unlimited use
Microwave and oven
32 liters, 2500 Watt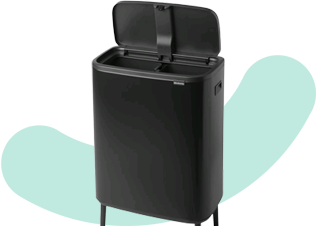 Living
Touch bin hi
€5.99 per month
Unlimited use
2 x 30L capacity
Recycled material