Your order is being processed. You receive your order confirmation and contract via email. We will contact you within one working dat by email with your delivery date and time. Keep an eye on your email (also check your spam).
Download the Homie Pay Per Use app
Homie comes along with a handy app. With the Homie app you gain mobile insights in your usage and payments. Download the Homie app already via the Google Playstore or App store.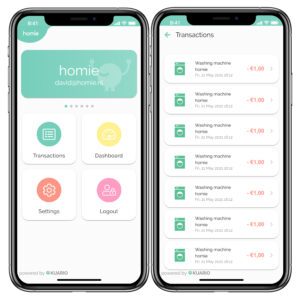 Follow Homie on social!
Stay up to date to new Homie products, sustainability tips and more!