Homie x Marcel's Green Soap: washing sustainably together
12 May 2022
Homie offers subscriptions on washing machines and other household appliances. You pay for use, not possession. We take responsibility for the appliance and do our best to keep it alive as long as possible. In addition, we encourage our users to wash more economically with our 'pay-per-use' subscription. Prices are based on washing temperatures.
Every sustainable wash needs a sustainable detergent. We are therefore excited to share that we have started a partnership with Marcel's Green Soap! We combine the conscious choice for an energy-efficient washing programme with the use of a sustainable detergent. Win-win! From now on, Marcel's green soap products can be ordered in combination with our Homie subscriptions. We would love to tell you more about the products!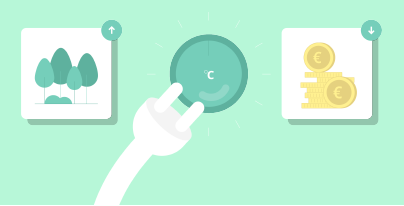 Green facts about Marcel's Green Soap:
Ingredients are at least 97% biodegradable
Packaging made from recycled plastic
Palm oil free
100% vegan
Start washing immediately – Detergent vanilla & cotton (1L)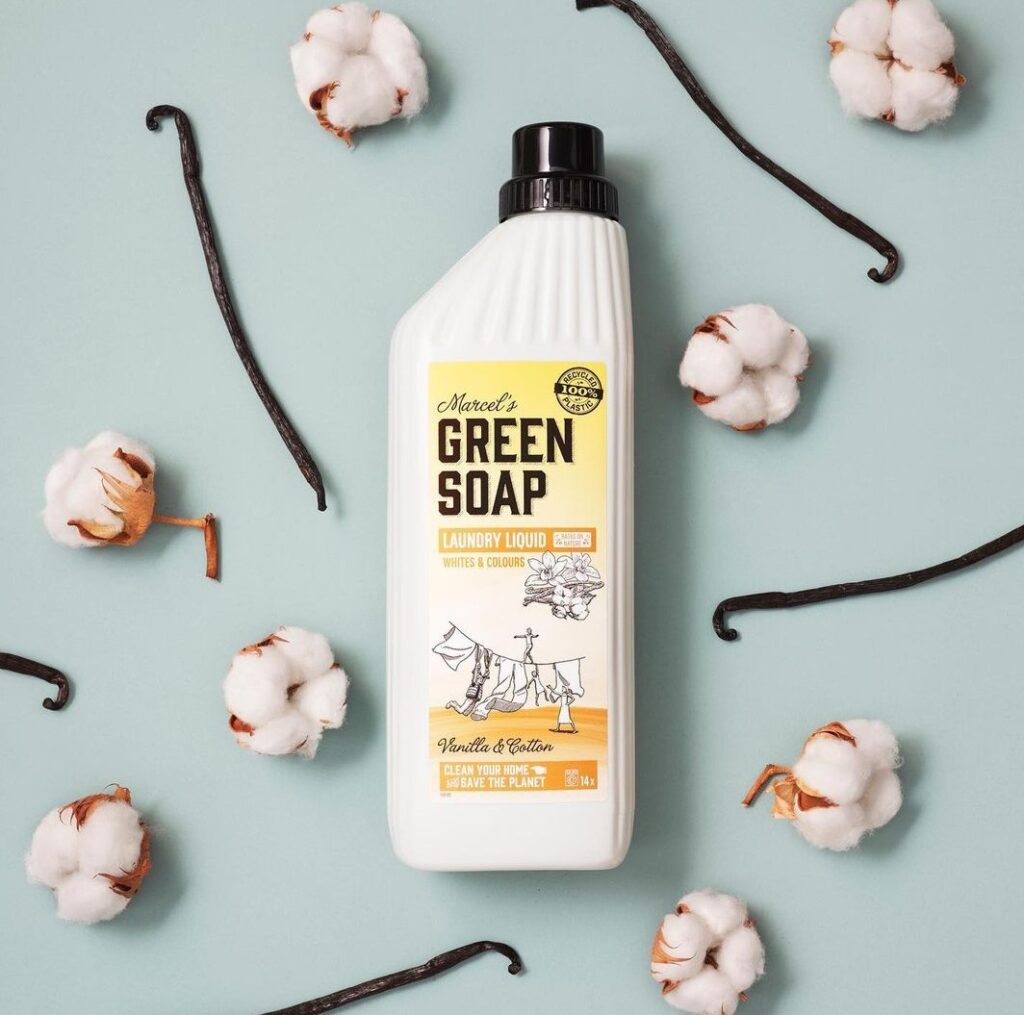 Marcel's Green Soap's ecological detergents are made from plant-based ingredients that are at least 97% biodegradable. It is also the first palm oil-free liquid detergent introduced in the Netherlands. The detergent comes in a bottle made of 100% recycled plastic. It comes with the very fine scent of vanilla and cotton. Did you know that this fragrance combination has a calming effect? This wat you can unwind during household chores. With a bottle you can run around 19 washes. Order a bottle with your subscription to start washing sustainably right away. Do you want to be completely carefree? Then choose the Detergent Vanilla & Cotton (6L) 6-months package.
Refreshing dishes – All-in-one dishwasher tablets (24pcs)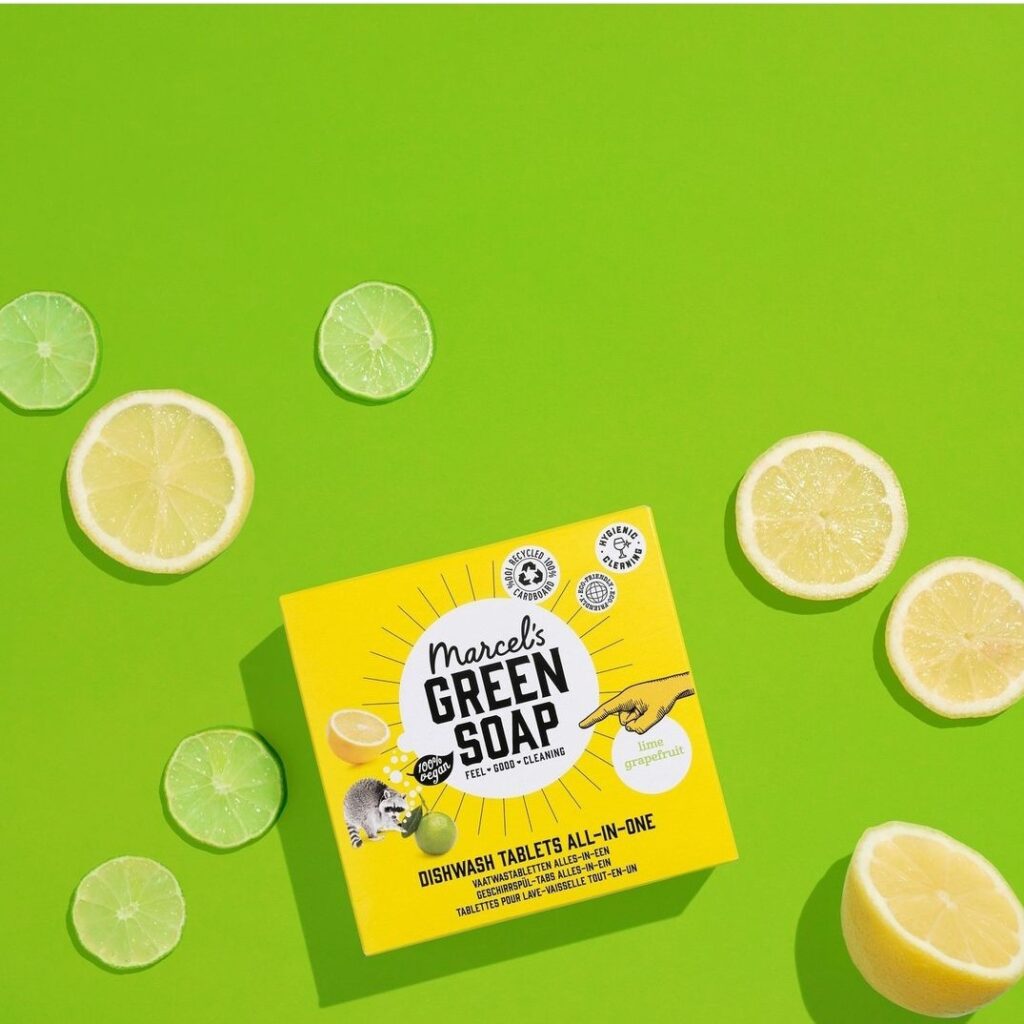 The all-in-one dishwasher tablets from Marcel's Green Soap have a fresh lime and grapefruit scent. The dishwasher tablets contain many natural ingredients and are 100% vegan. They are packaged in a soluble foil made of corn starch that is instantly biodegradable. The package contains 24 dishwasher tablets, enough for around one to two months.
Fresh new home – Welcome package (8pcs)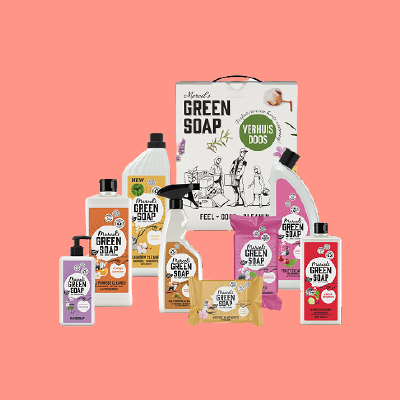 Are you moving into a new home or moving to The Netherlands for the first time? We understand like no other how much this involves. With a Homie subscription, we'd like to help you feel at home in short time. When you start a new Homie subscription, we directly deliver Homie to your new home. With an active subscription, we will move your Homie to your new home address free of charge. With the Marcel's Welcome Package you can have your new home neat and tidy no time. The package contains eight products, including various ecological cleaning products, but also a bottle of laundry detergent! The package contains:
Detergent Radish & Bergamot 500ml
Detergent Vanilla & Cotton 1L
Toilet cleaner Patchouli & Cranberry 750ml
All purpose cleaner Orange & Jasmine 750ml
Vanilla & Cherry Blossom Hand Hygiene Wipes (15 pcs)
Hygienic wipes Patchouli & Cranberry (60 pcs)
Hand Soap Lavender & Rosemary 500ml
You will find the products of Marcel's Green Soap under 'extras' on the product pages.
Go to our shop.