Set iron & ironing board
Your product

This is the product that you have selected.
Choose the duration

Choose from a subscription for 6+ months or 3+ years. After the minimum duration, the subscription is automatically renewed for an indefinite period. You can then cancel with one month cancellation period.
Monthly fee

Fixed monthly price: you pay a fixed amount per month. You can make unlimited use of the product.

Pay-Per-Use: you pay per wash or drying cycle. Applies to the 6+ month subscription in washing and drying. Within the minimum monthly washing credit you can run a X number of cycles. With this subscription you wash more sustainable and you have insights in consumption with the Homie app.
About the product
This product contains a set of an iron and an ironing board with which you are ironing-ready in one go. The ironing board is sturdy, stable and compact for easy ironing. The ironing board can be adjusted to the desired height as well as to left and right-handers. The included steam iron has a self-cleaning function and heats up completely in 35 seconds. Order this set in combination with a Homie washing machine and/or dryer and you are fully ready to do your laundry from start to finish.
Self-cleaning steam iron warm and ready to use in 35 seconds
Sturdy ironing board with adjustable iron holder for left and right-handers
Ironing board has adjustable working height (69 - 96 cm) and is easy to move
*This product can only be ordered in combination with another appliance.
Specifications
| | |
| --- | --- |
| Dimensions ironing board | 124 x 38 x 96 cm |
| Iron type | Self-cleaning steam iron |
| Power iron | 2300 watts |
Your Homie
Per month

This is what you pay monthly.
Pay once

This is what you pay one-time (accessory or product).
Deposit

This is the deposit. You receive this deposit back after cancellation of the subscription when we have collected the appliance.
Related products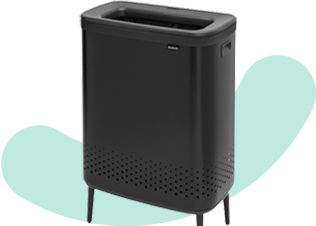 Living
Laundry bin hi
€7.99 per month
2 x 45L capacity
Recycled material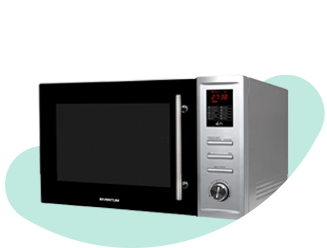 Living
Microwave oven
€ 12.99 per month
Microwave and oven
32 liters, 2500 Watt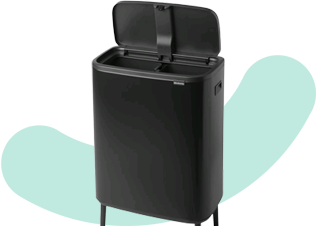 Living
Touch bin hi
€7.99 per month
2 x 30L capacity
Recycled material